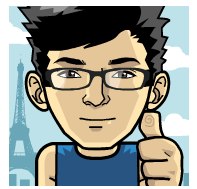 I'm Tage John, the owner of DLSCenter.com – A web developer living a freelance life. The idea of starting this website came to mind when I was starting to play Dream League Soccer. I'm a big fan of football (soccer), and Dream League Soccer was the best soccer game I could find in the Store at that time. I was completely fascinated with the gameplay.
The ability to change the kits and logos for the team was what I loved the most. I also realized many people out there who are looking for kits because they couldn't make one on their own. So I decided to create this site, to share all the kits and logos and help other players enjoy this game.
DLSCenter is aimed at providing users with newest Dream League Soccer Kits and Logos as per their needs for no commercial purpose. Everything on this website is free. If you have any request, feel free to drop me an email below, or comment below the posts.
DLSCenter.com is a project by:
MediaZ GmbH & Co. KG
Kaiserstr. 107
23415 Herzogenrath
Germany
Tel.: 0 24 06 – 23 88 12
eMail: contact@dlscenter.com
Owner: Tage John